PAPHIOPEDILUM and PHRAGMIPEDIUM
Paphiopedilum and Phragmidpedium are two of the 3 genera commonly called lady-slipper orchids (the third being Cypripedium, of which I have none). Phragmipedium is endemic to tropical America and Paphiopedilum is from the East Indies. Neither grow and bloom real well for me in my tiny greenhouse but here are a few.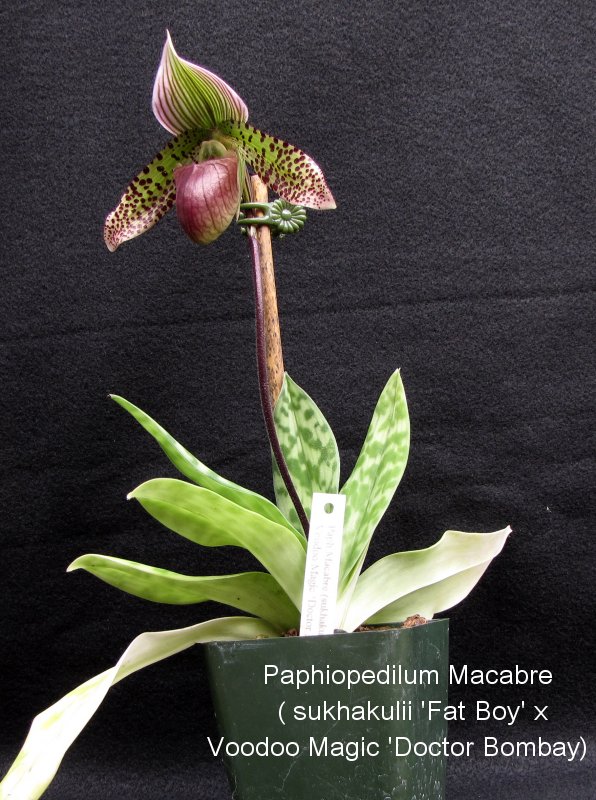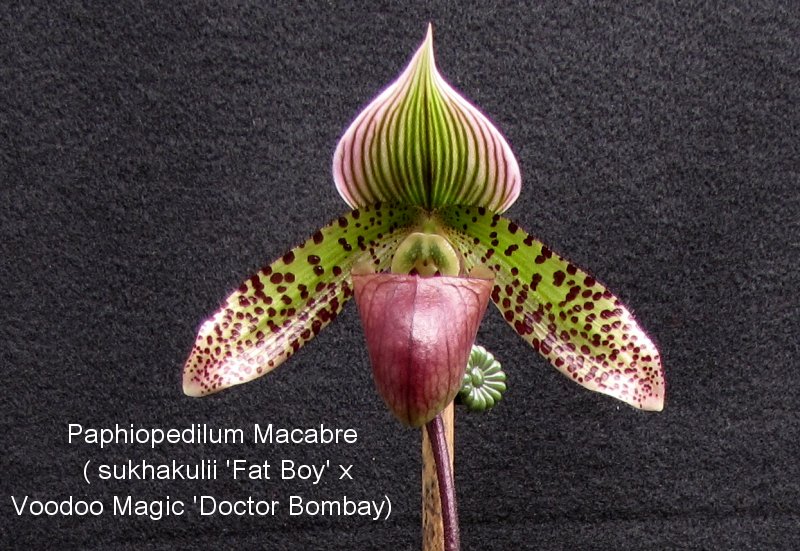 The results of hybridization are seldom predictable and not always uniform. The popular hybrid Macabre shown in the two photos above came out quite different from the plant shown in the two photos below.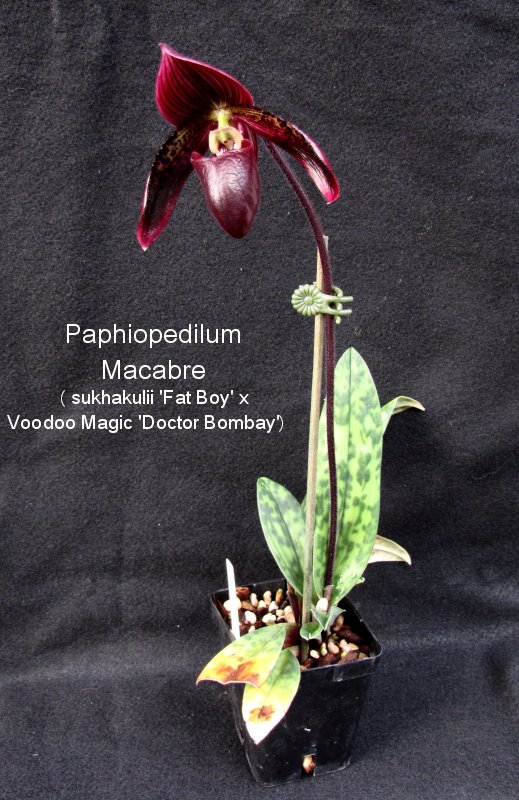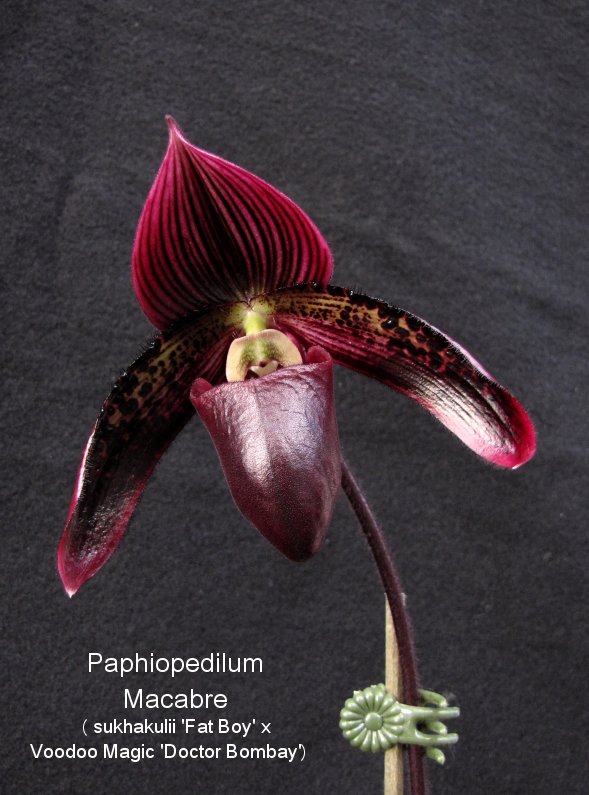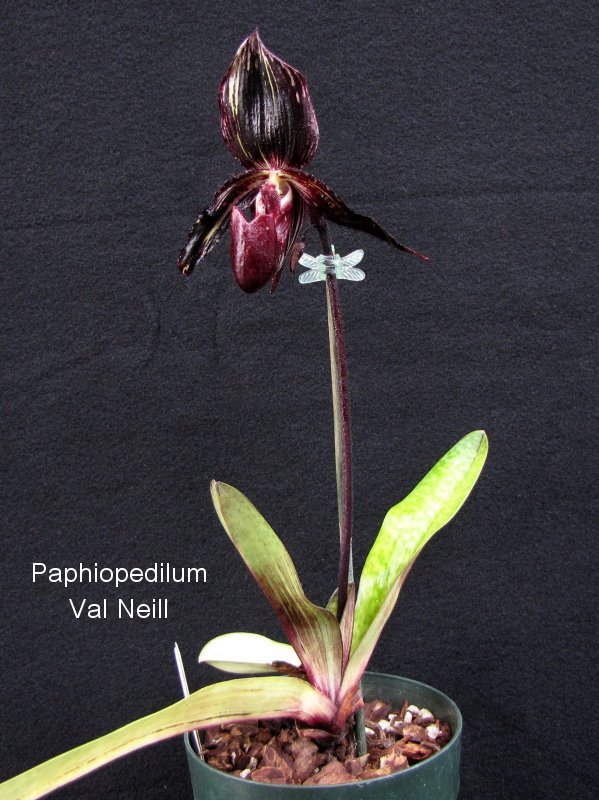 Finding the Val Neill (above and below) attractive is a hard task.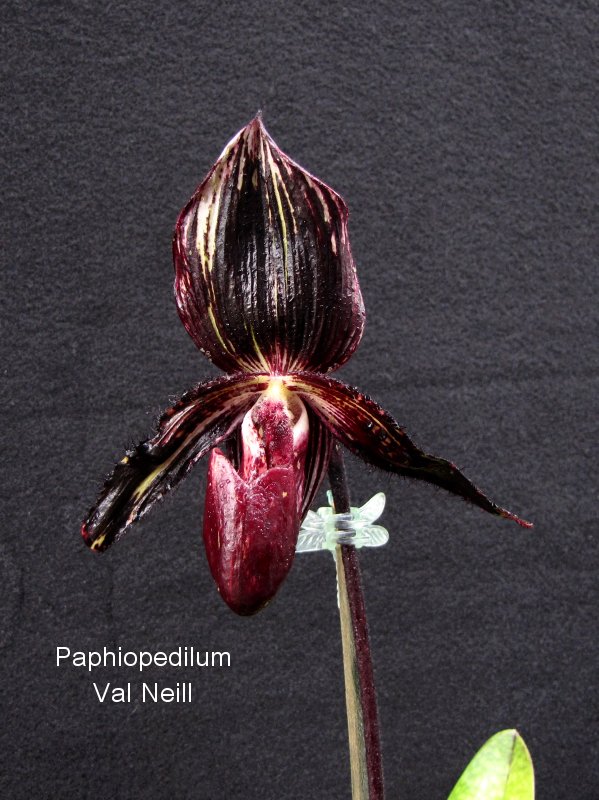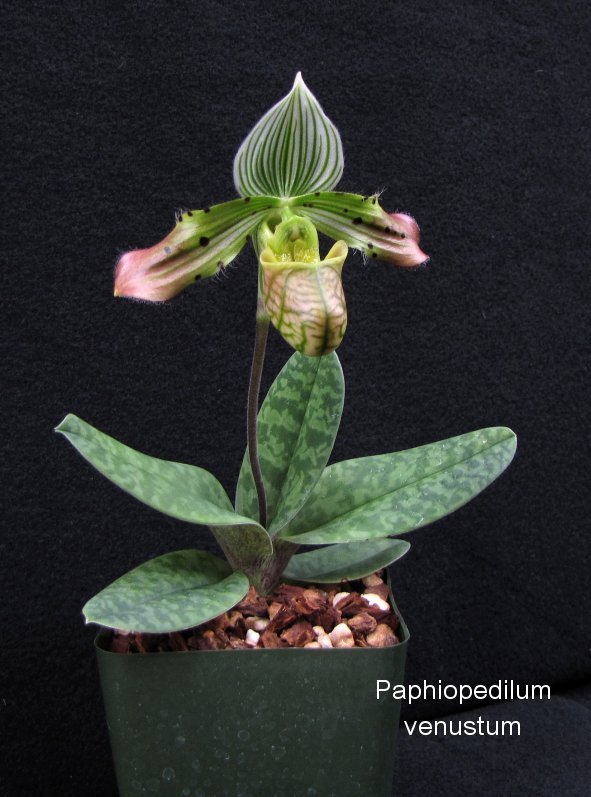 In contrast, the venustum, a natural species from northern Burma and China has an extremely interesting color pattern.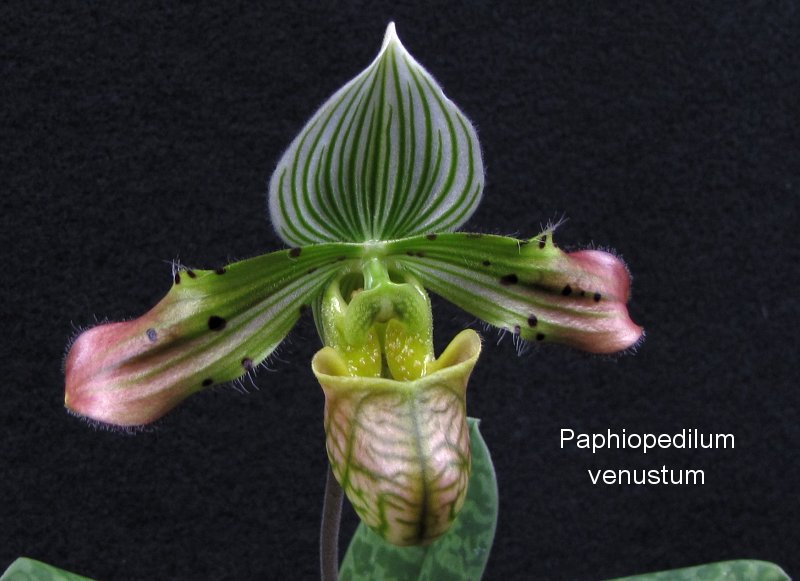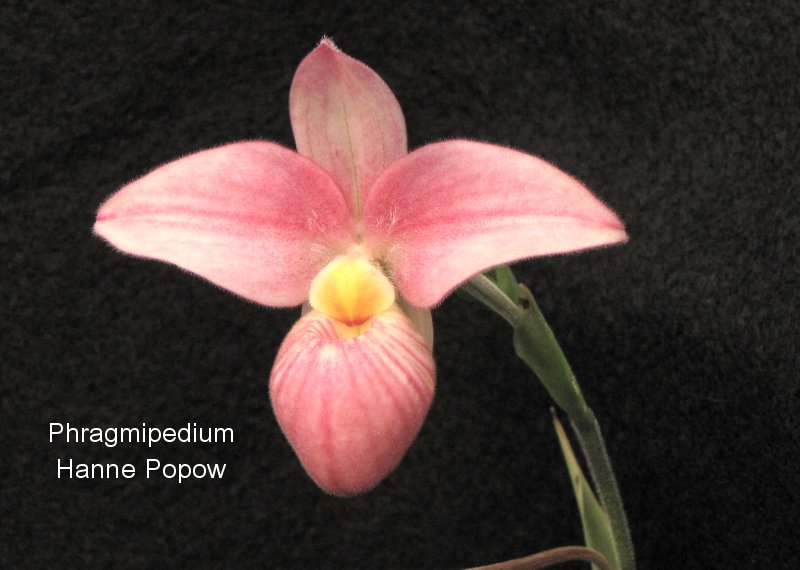 Hanne Popow is a popular hybrid of Phragmipedium besseae among growers.